Made to Order - Felted Baby Booties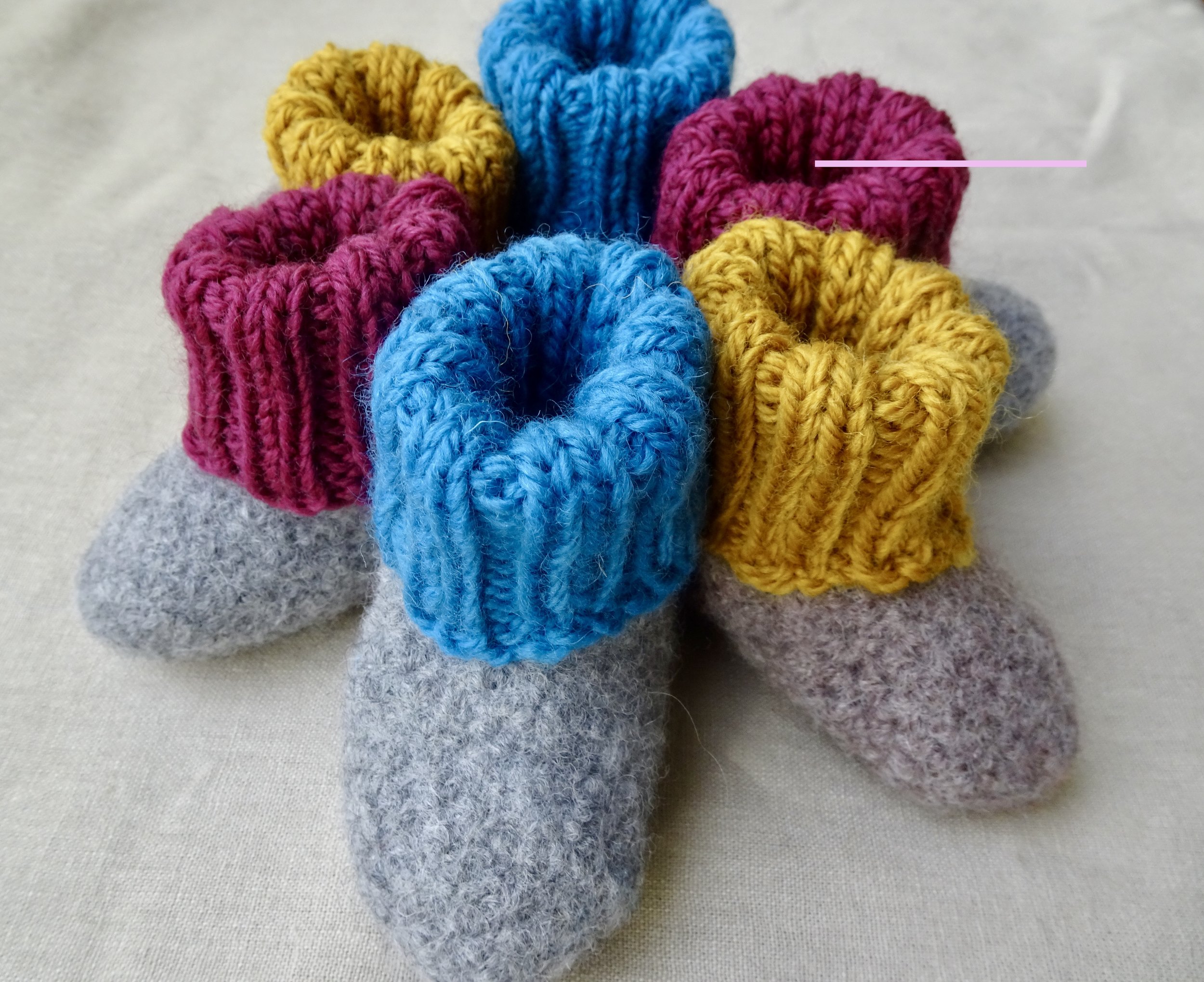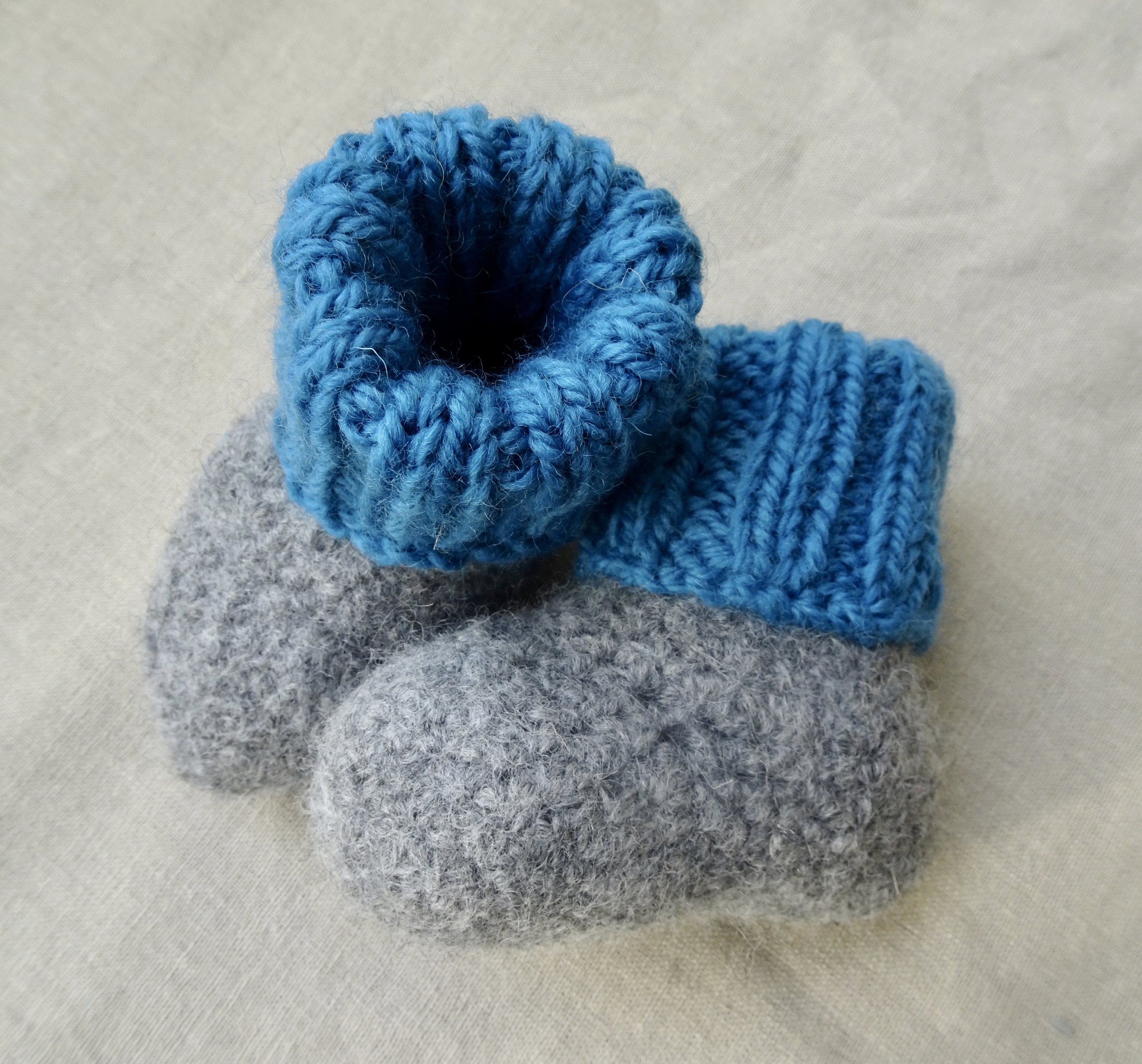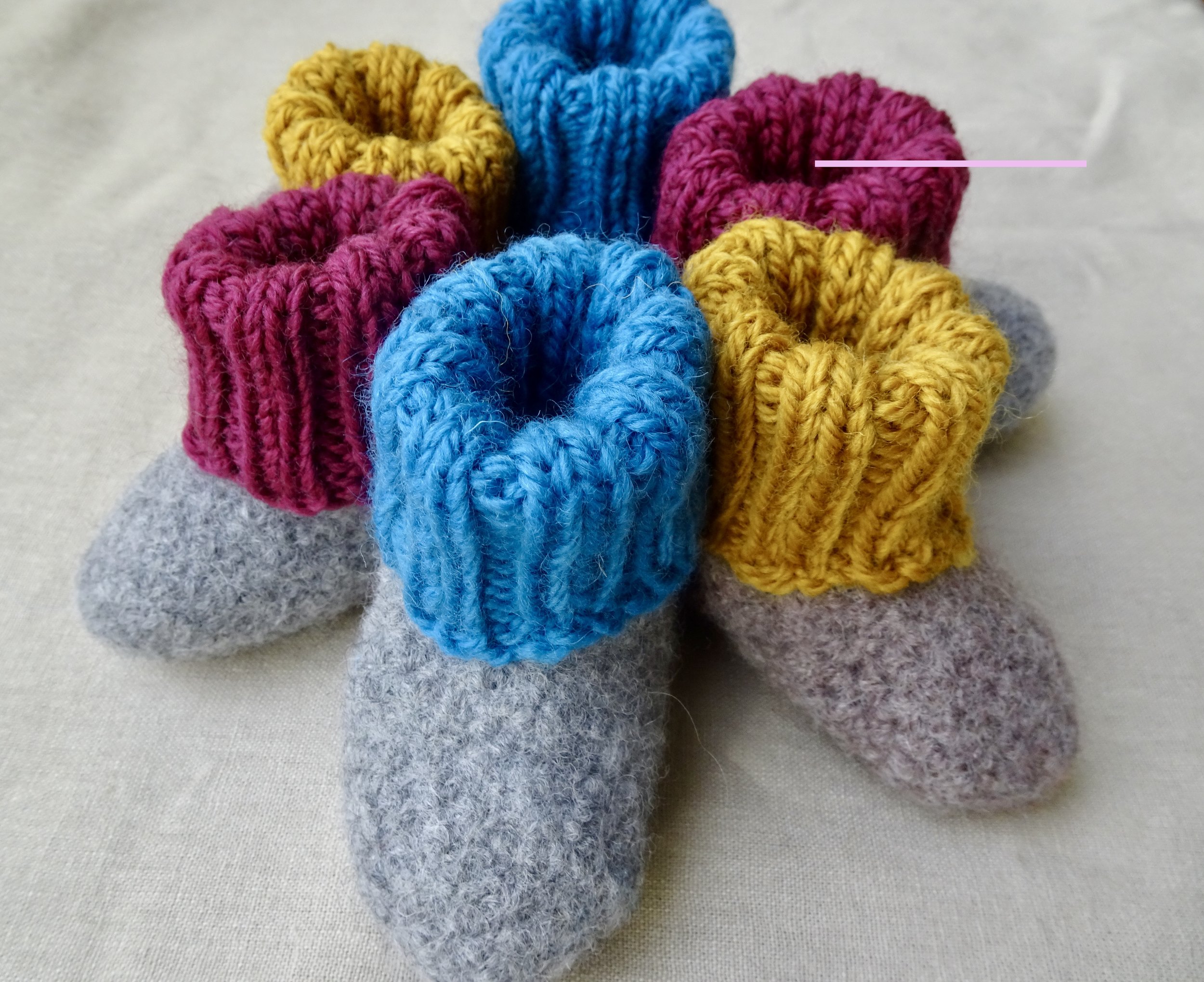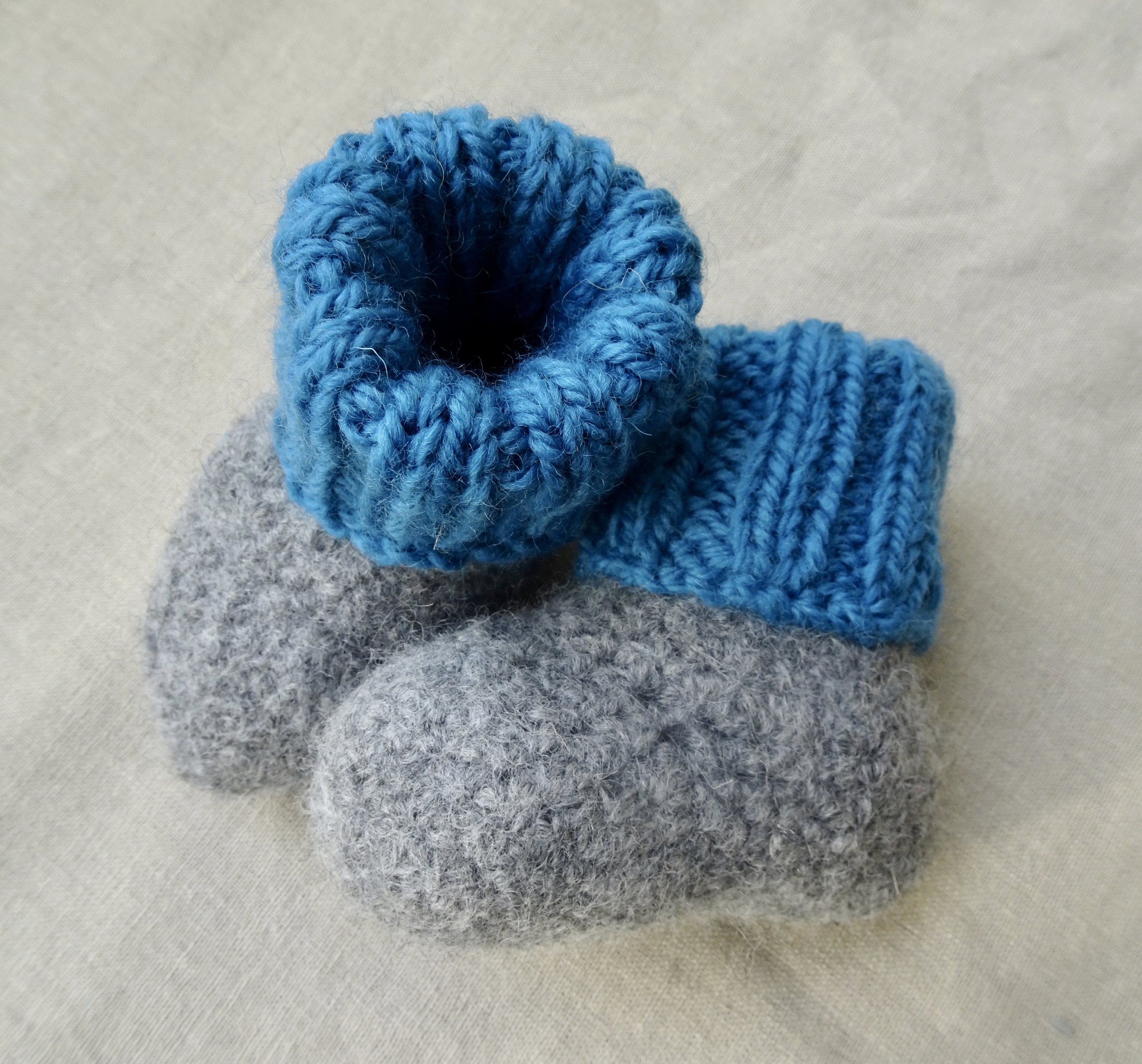 Made to Order - Felted Baby Booties
Beautiful, handmade felted booties. Made with soft, pure wool . Perfect for newborn and babies who are not walking yet. These booties will keep the little feet warm in winter and cool in summertime due to the natural insulation properties of wool.
Every pair is unique and lovingly handmade. Each pair has been first crocheted or knitted (depending of the thickness of wool) and then hand felted using only warm water and mild soap (olive or Scandinavian pine soaps are our favourites). Knitted cuffs help to keep booties in place.
Available in variety of colours and designs. Please send an email to hanna@blessthismess.london prior to your order to discuss your colour and design specifications in more detail.
Made to order items will be shipped within two weeks of order.
Care: Gentle hand wash at 30- 40C. Use mild detergents, reshape whilst damp and leave to dry naturally.
SIZING
Please note that our size chart is a reference, and not an exact guide as each pair may fit differently.
• newborn-1, inside length 3,5 inches (9,0 cm) – EU 13 size
• newborn-2, inside length 3,8 inches (9,65 cm) – EU 14 size
• 0-3 month, inside length 4,0 inches (10,3cm) – EU 15 size
• 3-6 month, inside length 4,3 inches (10,95 cm) – EU 16 size
• 6-9 month, inside length 4,6 inches (11,6 cm) – EU 17 size
• 9-12 month, inside length 4,8 inches (12,25 cm) – EU 18 size